ALDEN HOUSE HISTORIC SITE
GENEALOGY
The Alden Kindred of America has been forging connections with Mayflower passengers John Alden and Priscilla Mullins for over 100 years. During that time we have helped thousands of families engage with their heritage through the exploration of the Alden genealogy.
For more information on Alden genealogy click here.
AKA Announces 2022 Speak for Thyself Award Recipients
AKA Announces 2022 Speak for Thyself Award Recipients This year's Speak For Thyself awards will recognize two outstanding Duxbury entrepreneurs, Lily Leedom and Thyme Sullivan, along with historian and author Michelle Marchetti Coughlin whose research focuses on early American women. The awards dinner will be held on Thursday, May 12 at the Jones River Trading Post. The Alden Kindred will also be recognizing Duxbury Eagle Scout Maebon Puleio with the "Aspiring Priscilla" award.
The Speak for Thyself Award honors exceptional women, who, in the spirit of Priscilla Mullins Alden, make their own choices thereby creating better lives for themselves and their communities.
Duxbury 2020
Our Pilgrim Story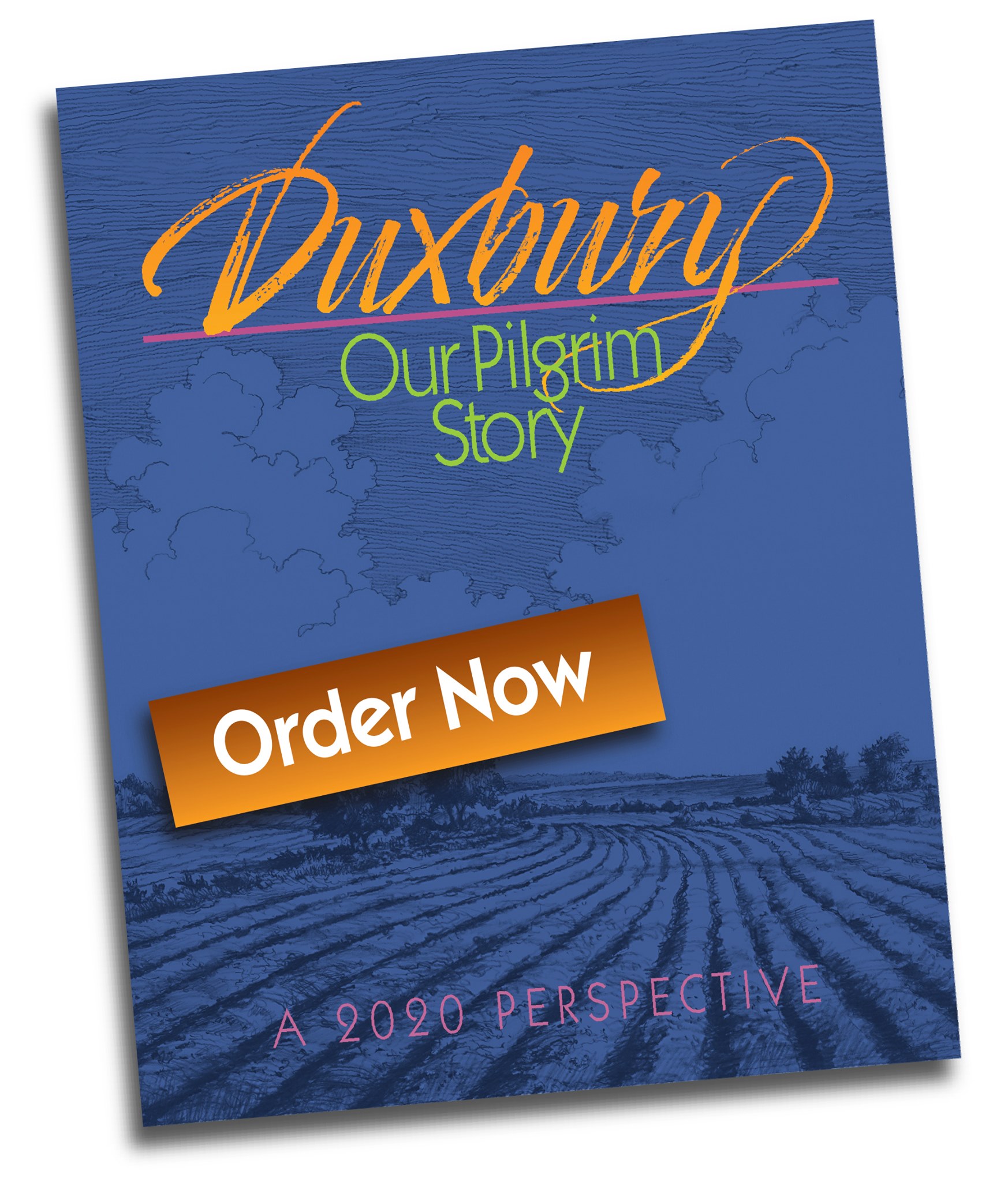 Twelve historians offer their perspectives on Duxbury's Pilgrim legacy in this commemorative publication. Click here for more information

Alden House Brick Sidewalk Sale
Create a lasting legacy for your family and help preserve Alden House. Purchase a 4x8 commemorative brick. $150.
Please mail this form with your order information, or attach and email your order info to director@alden.org. Thank you for your support.
You can send a check with your order form or use the button below to pay for your order by credit card:
Alden Building Campaign *** (New)
This capital campaign aims to raise $2.3 million to do three things:
A. Establish a Historic Asset Preservation Fund to preserve Alden House and the Alden First Site foundation.
B. Build a two-story addition to the Alden Barn and create the Center for Living History.
C. Expand capacity to finance future requirements by building our endowment.
For more information about the Alden Building Campaign, click here.
To make your tax-deductible donation online by clicking the GIVE button below or your may contact our offices at 781.934.9092 for more information.
Alden First Site Website
Explore the world of John and Priscilla Alden and 17th century Duxbury through recent research about the archaeology artifacts unearthed from the Alden First Site.

www.aldenfirstsite.org
Liberty Pole Day
Saturday, June 25
Noon to 4 pm
Step back in time to experience life during the American Revolution at a military re-enactment and living history day with the 2nd Massachusetts Regiment. Featured are military drills, living history demonstrations, craft programs, music and activities for kids. Admission is $15 for adults; free for kids. Sponsored by the Massachusetts Society of the Cincinnati.
John and Priscilla Alden, An American Story
Explore the story of the celebrated Mayflower couple in this 13-minute documentary that goes beyond the lore of their famous "courtship" to trace their lives, from the hardships of their early years in Plymouth to their later success in Duxbury and role as leaders in helping found Plymouth Colony. Sponsored by the Alden Kindred of America.